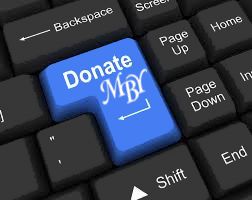 Note to Donors: PayPal charges non-profits like us $0.30 + 2.2%. A $1000 donation therefore costs MBY $22.30 and nets $977.70.
We are in the process of getting another online payment processing vendor who charges a lower fee.
If you would like to cover the yeshiva's credit card costs, please add 2.5%.
The credit card handling is securely managed by PayPal. You do not need a PayPal account.
To donate, click the gold Donate button, below.  You will be able to enter any amount.   You will be taken to PayPal to complete your donation.  After your donation, you will be returned to the MBY website.
Inside PayPal, kindly check the box indicated and enter your mailing address so it will appear in your email receipt for your records.